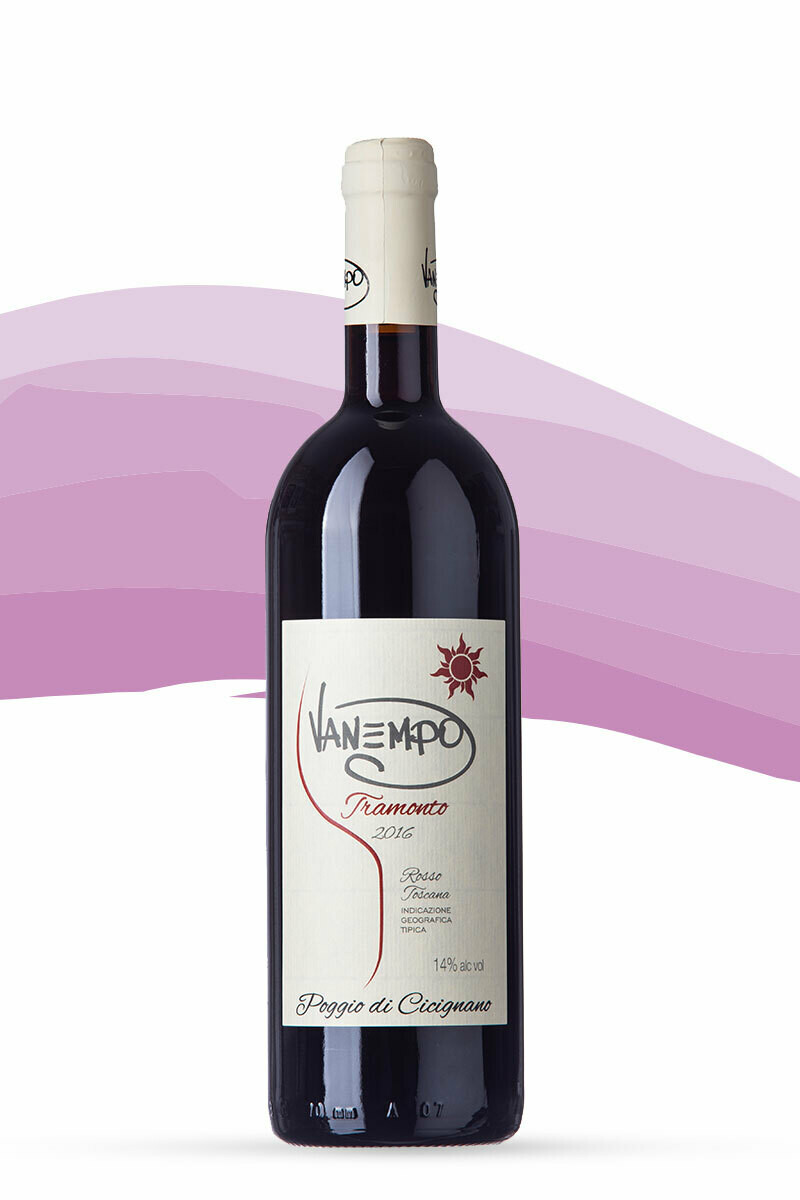 Vanempo Tramonto 2016 Toscana Rosso Poggio di Cicignano
SKU 00018
Product Details
A great Tuscan red from biodynamic agriculture, supported by the body of Sangiovese (70%), with the scents of Malvasia Nera (10%) and the velvety essence of Canaiolo Nero (20%). It is a traditional "Chianti" blend, and in fact the appellation is "Chianti Putto", but is not used. Fermentation occurs in steel vats over a 20 day period. Then Tramonto rests for 18 months in used barriques and 6 months in bottles.

Tramonto's colour is deep, dark red, with purple hues. Full bodied with a complex structure of red berries, cherries, plums, dried Mediterranean herbs, nutmeg and a somehow acidic, harsher mineral note, which rounds it up very well and promises important development with further aging. This red does not need to be envious of other great names of the Tuscan tradition. It is never heavy and remains drinkable to the fullest. One sip pulls as does the next, so much so that, at the end of the first bottle, you feel like opening another one for pure joy!

We noticed a substantial difference between Tramonto 2015 and 2016 in favour of the first, confirming the nickname "Vanempo" - it goes through time.

Let us allow time to confirm the name!
Save this product for later