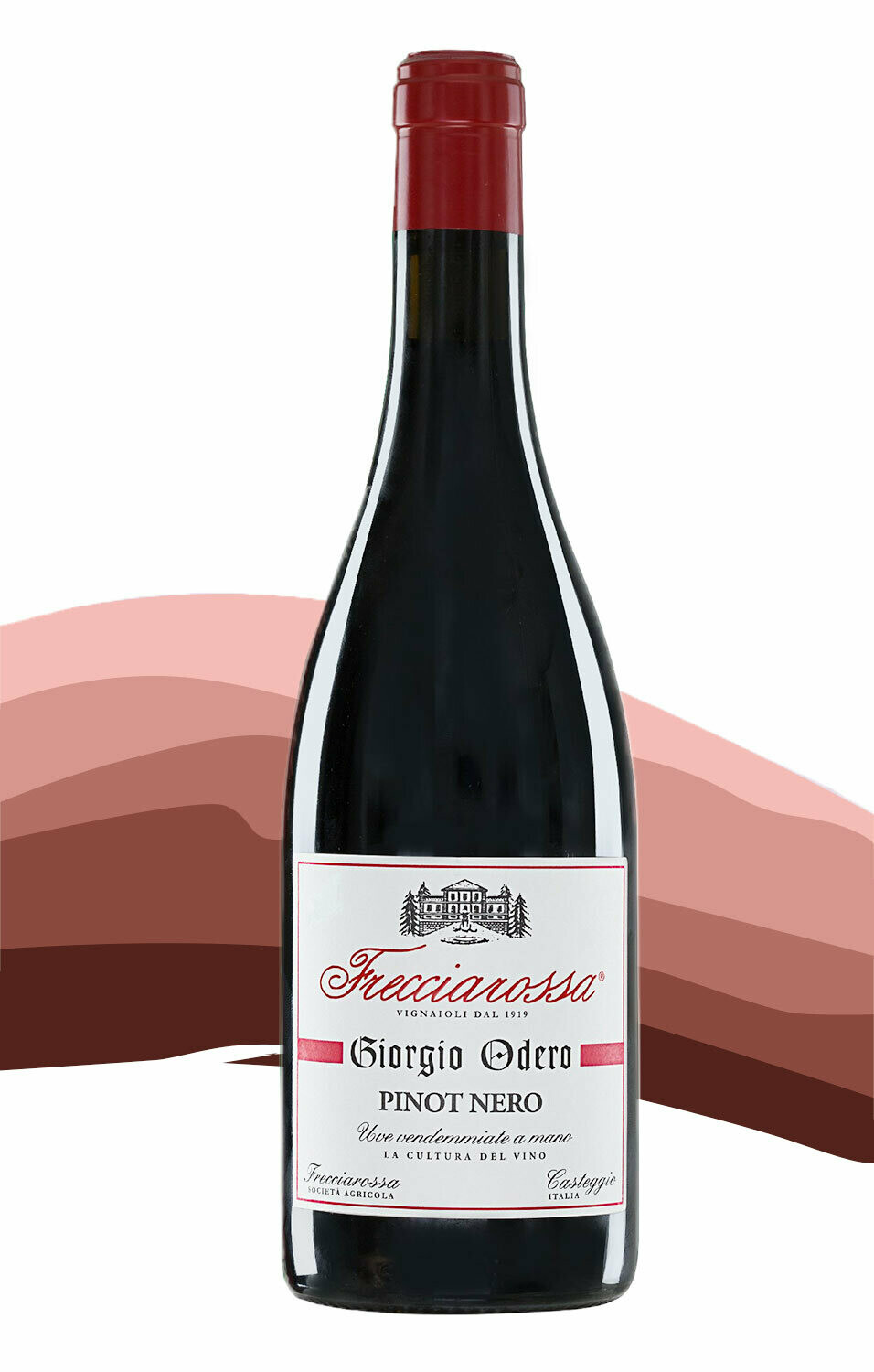 Giorgio Odero 2013 Pinot Nero Oltrepò Pavese Frecciarossa
00054
Product Details
Giorgio Odero, the founder of Frecciarossa, was a well-travelled trader who lived for many years in Britain. On his travels there, he visited Brugundy and fell in love with its most renowned grape: Pinot Nero. He introduced it to the Oltrepò Pavese where it developed into a variant named Pinot Nero, which quickly gained fame overseas.
In his name, this high-end Pinot Nero is made from selected grapes of the historic "Il Pino" vineyard. The maceration lasts for 16 days at controlled temperature, then it is aged for 12 months il large oak barrels, 6 months in steel vats and at least 12 months in the bottle.
It has the power of a great Pinot Nero. To the nose, there is fine scent of ripe black and red berries, the typical whiff of wild strawberries, fine spice, sage and pine and a finish of bitter red orange. In the mouth there is great harmony between fragrance, fruit and acidity and a rather balsamic finish. A great expression of this wonderful grape! Wow!
Save this product for later