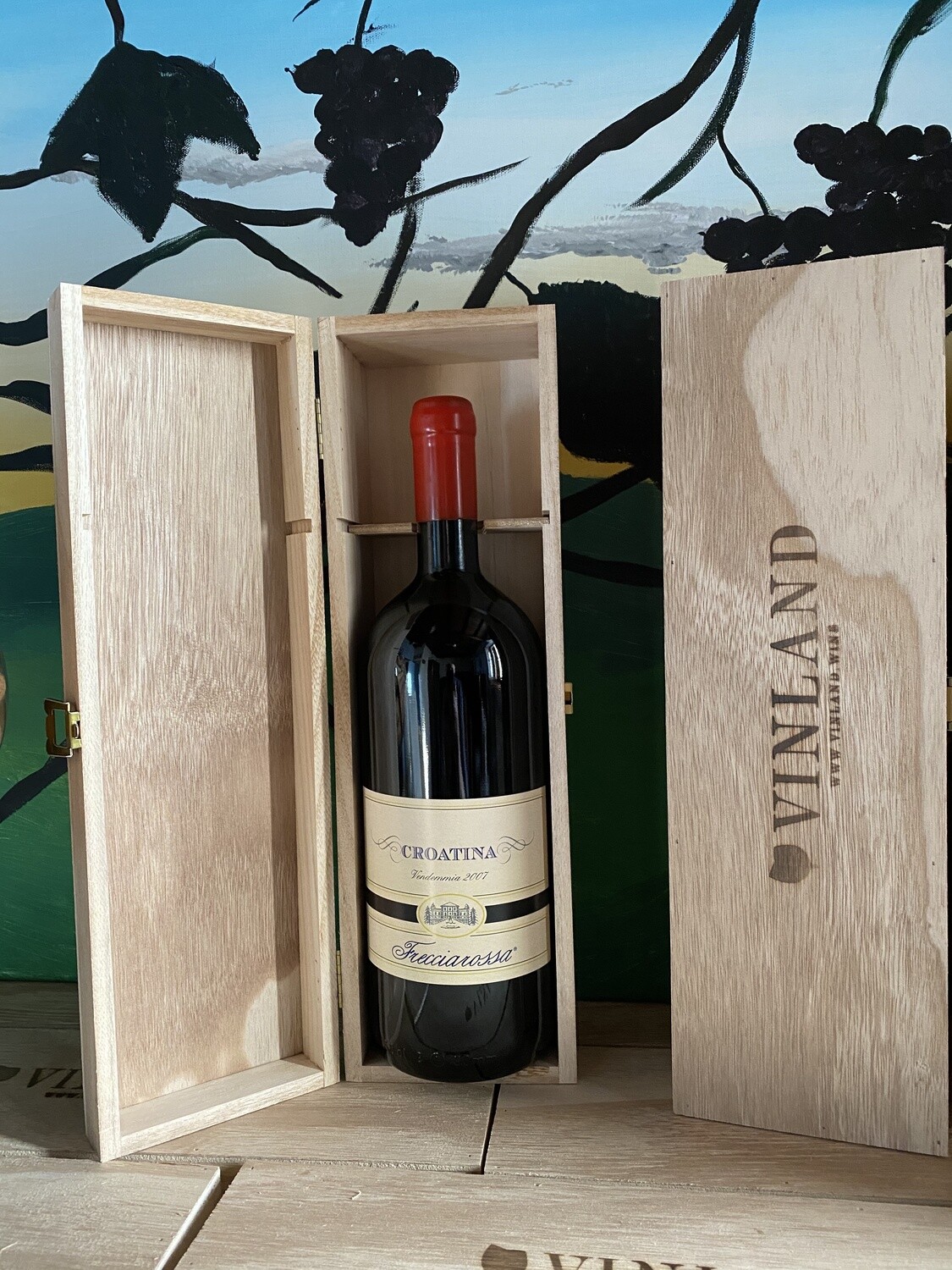 Croatina 2007 MAGNUM in Woodbox
SKU 00089
A beautiful, deep red wine to enjoy in special occasions! A great gift for your friends and loved ones. Exclusively on Vinland!
Product Details
A truly special gift: the 1.5 l Magnum of 2007 Croatina from Frecciarossa in an exclusive, hand branded wooden box with the Vinland logo!
Croatina is a autochtonous grape from Northern Italy. It has dark purple colour and is rather sweet, but also very tannic and full of flavours. A very pleasant wine, that suits most palates, as it offers perfect balance between sweetness, plenty of lush red fruit, strong tannins that give a very good body with a long lasting, persistent, finish.
Aged for many years, it has now reached its peak!
A great wine, in a beautiful box, for a very special moment!

14.5% Alcohol
Save this product for later