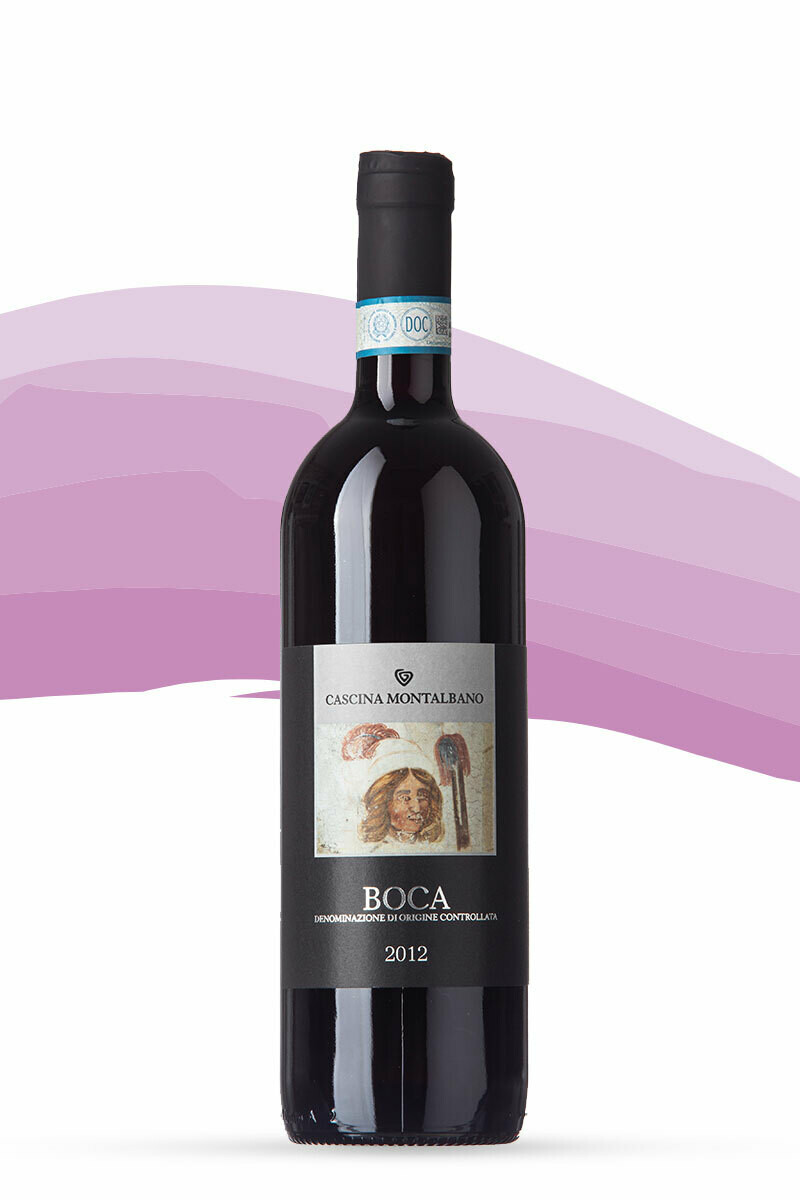 Boca 2012 Montalbano
Boca002
Product Details
Alessandro Cancelliere does everything by himself in this small vineyard of one and a half hectares. His winery is an old farmhouse with some remains of Renaissance frescoes, which are reproduced n the label. A beautiful place!

This Boca, from the Montalbano cru, is perhaps the most traditional one in the sense of less "modern" from a technical point of view. We think highly of it. Soft, subtle blackcurrant, notes of blackberry, liquorice and the classic pomegranate base. Hints of pepper, green and black. Citrus fruit and iron, high mineral content, a direct expression of the soil. Excellent acidity that perhaps will be diluted over time, making it well-rounded. In our opinion, the characteristic of Montalbano remains the fresh and mineral character that gives us the notion that the best is yet to come, while already attractive thanks to strong fruit extract. Bravo Alessandro!
Vespolina at 30% and Nebbiolo at 70%, very low yield, long maceration and spontaneous malolactic (secondary) fermentation make it a "natural" wine. Alessandro tries to avoid adding sulphites.
Save this product for later