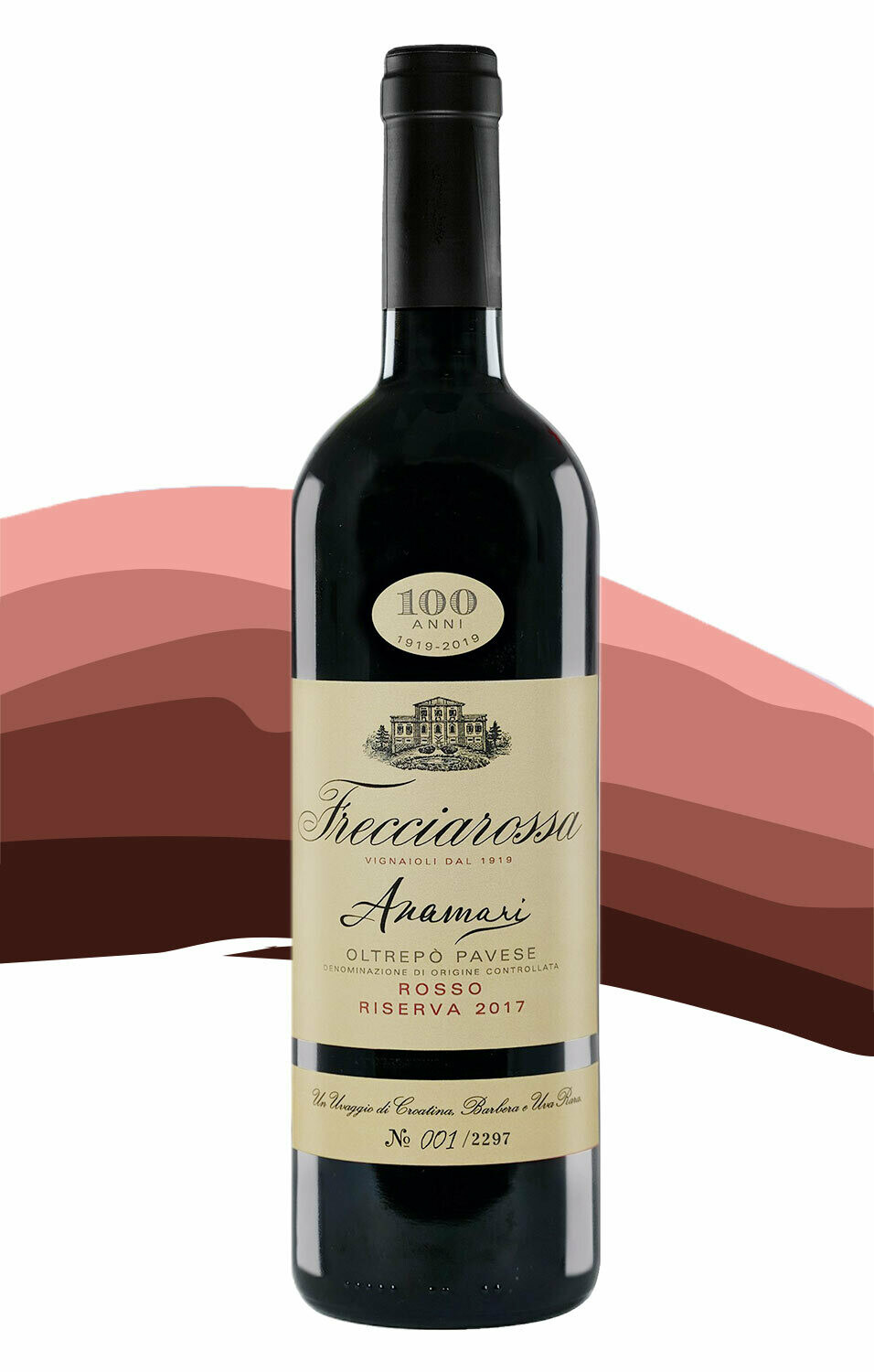 Anamari 2017 Riserva Oltrepò Pavese Rosso Frecciarossa - 6 bottles, +shipping.
00004
Product Details
What a great expression of these lands and their local grapes! A blend of overripe Barbera, the rather lean Uva Rara and the potent Croatina from a small selected plot of 45 year old vines on the hills of Casteggio, in the splendid scenery of the organic Frecciarossa winery, this Riserva is made by fermenting the grapes in oak vats for 28 days and then ageing them for 10 months in oak barrels of 650 litres, 6 months in steel vats and 6 months at least in the bottle.
It is a very well rounded wine, where the fruitiness of Barbera and tannins of Croatina are lightened by the elegance of the Uva Rara grapes. Persistent in the mouth, it builds on a complex and very likeable combination of scents, ranging from rose petals to pepper, red fruit and black currant, while remaining fresh and persistent on the palate, where it reveals an oaky note. One sip pulls another!
Save this product for later